My book went live in March, and I have just barely posted that news on Facebook, but not on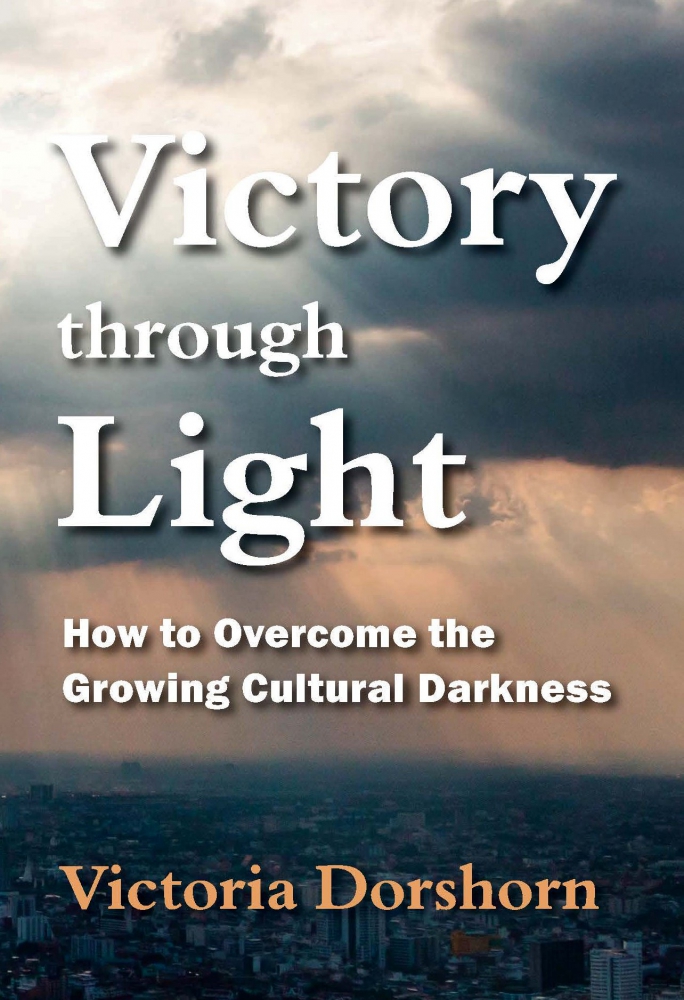 a blog or my Facebook author or home page. Until now. Surely there is something wrong with me. For some reason, I'm too timid to tell this news.
Perhaps this COVID-19 stuff has me distracted. It seems brazen to me to announce "my book" when people are enduring unemployment, sickness, and the shortage of necessities.
Perhaps I don't want to be guilty of bragging, though all the writers I know do not consider such announcements as bragging.
Besides, if announcing it were "bragging," my boast is in the Lord for having brought the project to completion. I had tons of help from a special friend, Marlene. We both had tons of help from the Lord. I can do all things through Christ who strengthens me, and without him I can do nothing (Phil. 4:13; John 15:5).
But putting all speculations aside, let me just say that Victory through Light: How to Overcome the Growing Cultural Darkness will
Expose the areas of cultural darkness that have subtly led to compromise and moral relativism;
Clarify what true goodness is, leaving no room for self-righteousness but room for correction;
Bring comfort and restoration to those suffering from abortion remorse, gender confusion, and other relationship and identity issues;
Enable readers to make right and wise choices, in agreement with the Word of God, even if the wrong choice seems so right;
Demonstrate that making the right choice will enrich the reader's spiritual life, enhance their relationships, and improve society.
About this book William D. Watkins, an award-winning author, editor, and president of Literary Solutions, says, among other wonderful things, "This book is important. Read it. Digest it. Apply It." See https://victorythroughlight.com/truelight for the full endorsement as well as others.
Chapter 1 is provided on Amazon.com, as you "look inside." (https://www.amazon.com/Victory-through-Light-Overcome-Cultural-ebook/dp/B085X3ZKJJ/). In addition, you can get Chapter 2 free at https://victorythroughlight.com/victorythroughlightfreechapter.
Victory through Light is designed to be a serious study book for groups, but also will work for individual study. It will enlighten you about our darkening culture and the light of truth which brings victory. Be prepared to grow spiritually and to be encouraged to overcome the growing cultural darkness.
And if you read it, please write a short review on Amazon.com. You may email me as well ([email protected]). I'd love to hear your feedback, especially as I work on a second book in the "Victory" set.
And please stay safe, whether that is a return to work or continuing to shelter at home.