From Victim to Victor
We've all felt like victims at one time or another.
Some of us may never have felt like a victor, with success or winning always just beyond our reach, while others may regularly celebrate their many victories in sports, music, film, business, or other pursuits.
But what do these words really mean?
According to dictionary.com, a victim is
a person or thing that suffers harm, death, etc., from another or from some adverse act, circumstance, etc., such as victims of tyranny, (or of a crime, rape, abuse, harassment, or discrimination);
a person who is tricked or swindled;
a person who suffers from a destructive or injurious action or agency, such as a victim of an automobile accident; (or terrorist attack);
a person who is deceived or cheated, as by his or her own emotions or ignorance, by the dishonesty of others, or by some impersonal agency;
a person or animal sacrificed or regarded as sacrificed, as war victims, or sacrificed in a religious rite.
According to that same online dictionary, a victor is
a conqueror;
a person who has overcome or defeated an adversary;
a person, nation, etc., that has defeated an adversary in war, etc., as the victor army;
the winner of any contest, conflict, or struggle;
a code word used in communications to represent the letter "v."
The word victim comes from the Latin victima, meaning "a sacrificial animal."
The word victor comes from the Latin vincere, meaning "to conquer."
And herein rests the secret to our transformation from "victim" to "victor." But first, let's consider this:
Q. What does "Light" have to do with this transformation? (As in "Victory Through Light")
Read More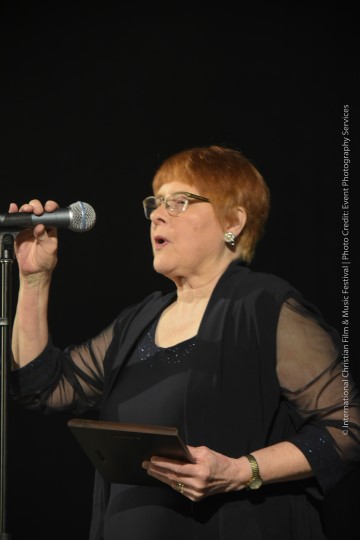 Victoria Dorshorn
Writer & Speaker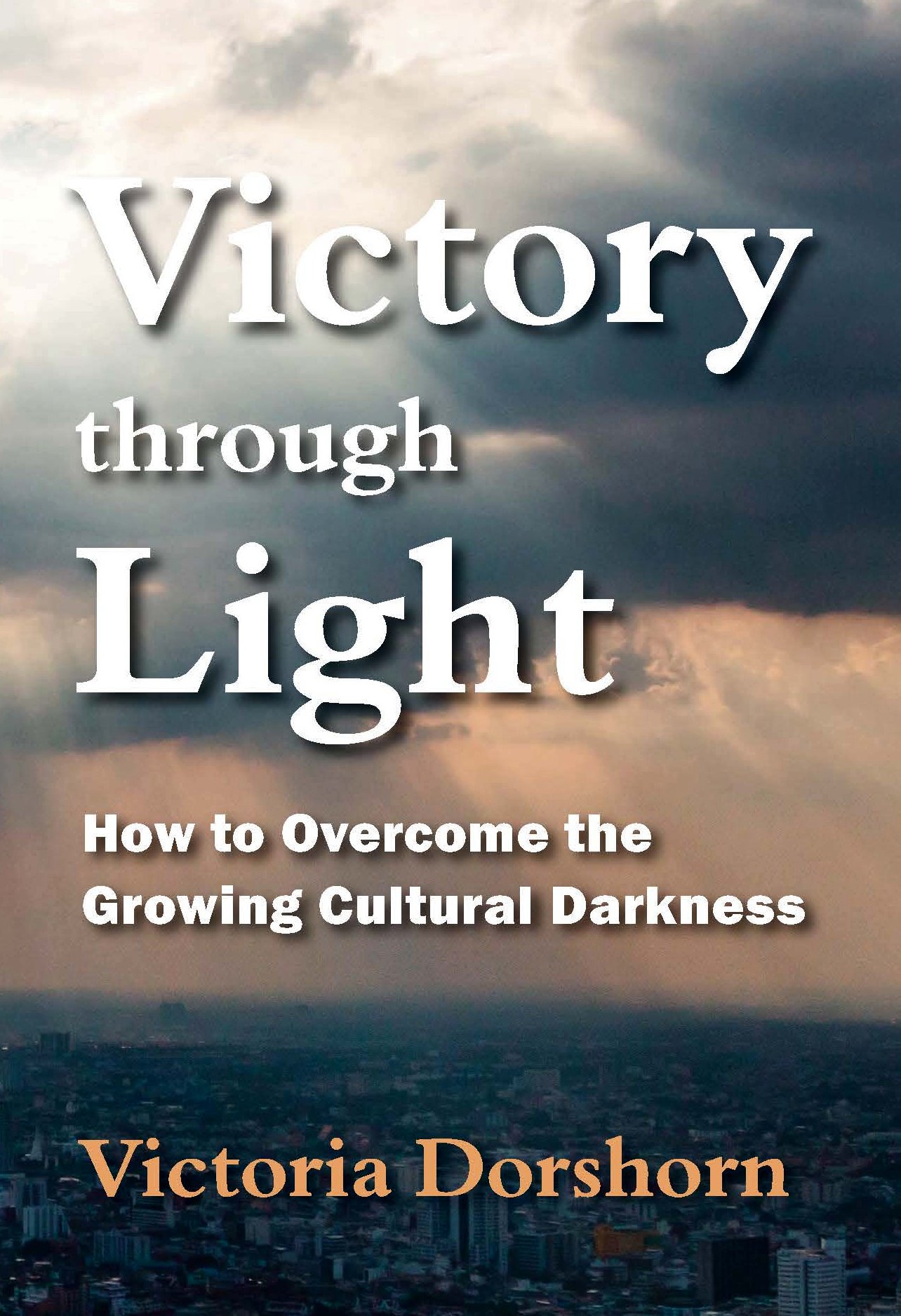 Victory through Light
A growing darkness threatens to destroy our culture and make victims of all of us. We don't have to look far to see the threats to our personal security and liberty, to the survival and unity of our families, and to the continued existence of civilized society.
Many of the trends of the past fifty years have darkened the culture and confused the church, leaving a wide path of destruction. Victory through Light: How to Overcome the Growing Cultural Darkness is the first in a planned set of three books, the purpose of which is to expose the growing cultural darkness and call readers to Jesus Christ, who is "the true light" that "shines in the darkness." He empowers us to "walk in light" and equips us with "the armor of light" that we may overcome the darkness besetting our nation and invading our lives.
Using relevant scriptures, personal testimony, and modern parables, this book enables Christians to see their way out of the confusing darkness and into the light of victory. It encourages believers to lead others to that light which overcomes the growing cultural darkness.
More Information