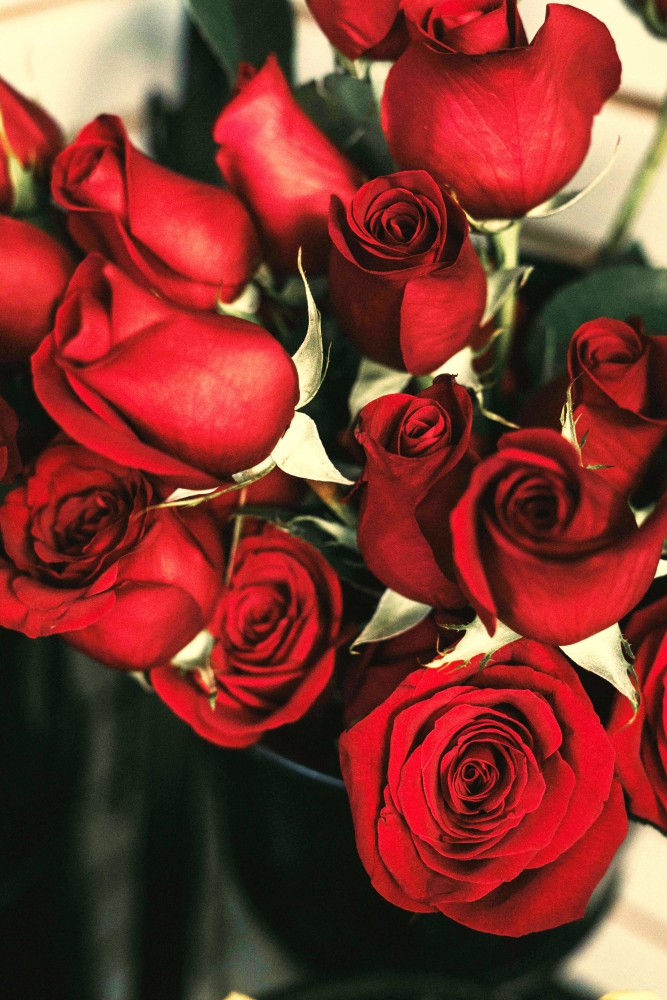 I remember elementary school Valentine's Day preparations. We'd all take cigar boxes (or similar) to school and decorate our own valentine box. The class rules were that every student had to give a valentine to ALL the other students. Every pack of valentines included one for the teacher as well.
It was easy to pick the valentines for friends and classmates we wanted to have as friends. But choosing a valentine for the kids we didn't know or particularly like—that was a bit difficult. We didn't want to send any false message, but we couldn't be mean either, or we'd be in trouble. So there were no "please-don't-be-my-valentine" cards.
Of course, as I grew older, being or having a "valentine" took on greater meaning and importance. We all know that. In fact, Valentine's Day is the busiest day of the year for florists in sales, production of bouquets and arrangements, and delivery volume. It even beats the chocolate industry, which ranks Valentine's Day as third in sales.
We tie Valentines Day in with "love"—or at least the idea of love. And everyone wants a special Valentine.
Real love—the kind that lasts and is unconditional—God's love, doesn't come in boxes of chocolate or bouquets of roses. God didn't demonstrate love for us in such a trivial way. The most often quoted verse of the Bible declares the best Valentine message of all time:
"For God so loved the world that He gave His only begotten Son, that whoever believes in Him should not perish, but have eternal life" (John 3:16 MEV).
God's Valentine gift to everyone in the world, for all time, is the gift of his son, Jesus. Why? Because he loves us and wants us to spend eternity with him. He wants to enrich our life on earth with himself. His very nature is love, and his unconditional love for undeserving people sent Jesus to the cross. God's power raised Jesus and exalted him in heaven, where we are called to spend eternity.
But we can enjoy God's gift only one way. By believing in Jesus and accepting the gift of salvation. Only by saying, "Yes, I'll be your valentine." If we reject and disbelieve, we lose out.
Did you ever throw away valentines you received in grade school from kids you didn't hang with? I can remember in fifth or sixth grade (when girls were interested in boys but boys were NOT interested in girls) having a giant crush on some boy in my grade. His birthday was in the summer. I bought him a gift (a cheap "guy" ring, I think). I wrapped it. I planned the perfect delivery. I gave it to him at the town's swimming pool. Without opening it, he threw the box into the water and walked away. Needless to say, that ended that crush.
But in reality, that's what people do to God when they reject Jesus. God offers to them, not a cheap dime store gift but the best he has to offer—his own Son—and they disregard the gift, toss it away without even opening it, and walk away.
If you have never received Jesus as your Savior, please don't let this Valentine's Day pass without considering the perfect love of God and his Valentine offer to you.
And if you have received Jesus as your Savior, enjoy the "roses," the "chocolate," the perfect love, and your eternity.
Photo by Sidney Pearce on Unsplash