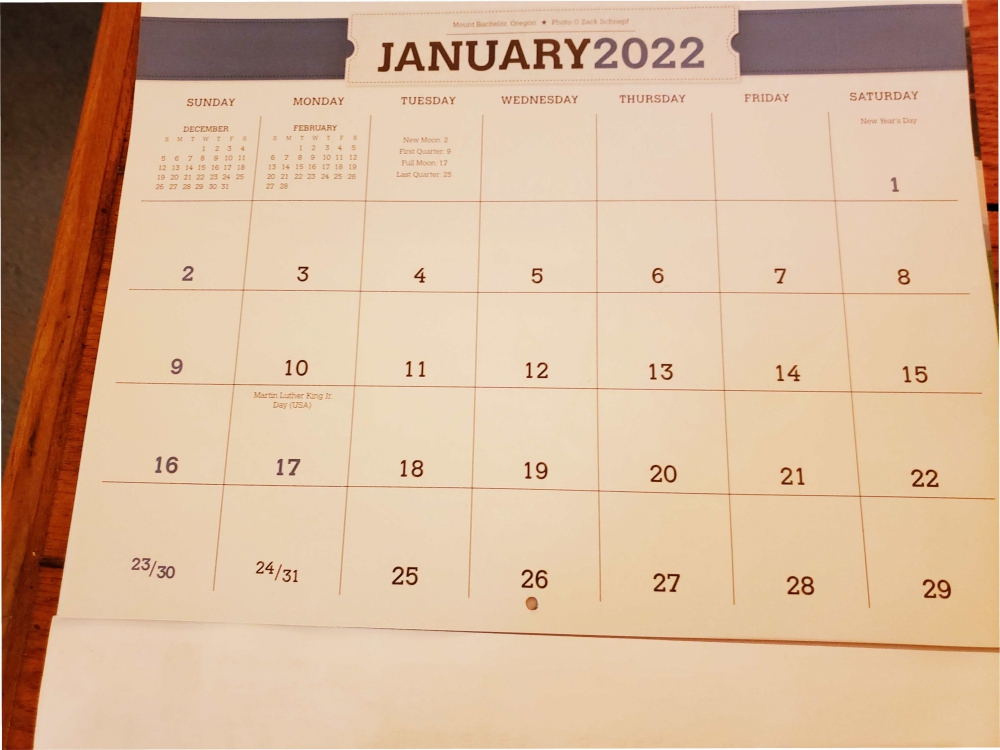 People didn't always celebrate January 1 as New Year's Day. In fact, from 1155–1751 the English year began on March 25. In 1752, it was changed back to January 1, which had been their New Year from 1087–1155.
Other countries used other dates to mark a new year. Some of the ones commonly used were December 25, September 24, and March 25. In fact, in prior centuries, different countries often used different calendars.
Our current calendar is the Gregorian one, based on the Julian calendar but modified slightly for the solar year. It is the calendar introduced by Pope Gregory XIII in October 1582.
If we were to follow the law given by Moses to the people of Israel, God's chosen nation, we would observe the "beginning of months" or first month of the year in the month in which the Passover is celebrated. The first Passover initiated the deliverance of Israel from slavery in Egypt. The celebration with the Passover lamb includes marking doorposts with sacrificial blood to guarantee salvation. It represents the crucifixion of Jesus Christ for the salvation of all who believe in him. See 1 Corinthians 5:7—"Christ our passover is sacrificed for us" (KJV). *
In reality, our first moment of time as a born-again Christian (accepting Jesus as Savior and Lord) is the beginning of the days of our new creation life. We can count our years as a Christian based on that date. We are assured of this in 2 Corinthians 5:17 where Paul writes, "This means that anyone who belongs to Christ has become a new person. The old life is gone; a new life has begun!" (NLT).
However, it would be confusing if everyone were to designate their own New Year's Day to celebrate. And what would those do who were not celebrating a new life? Certainly, the beginning of a new creation life is far more significant than the beginning of a year. Thus, we can individually mark the beginning of our new life while acknowledging the New Year's Day according to the times of our culture.
Since our country (and most of the world) marks time by the Gregorian calendar, we can safely wish our friends in other lands a "Happy New Year" and know that it will be the same as our New Year's Day—January 1.
The name "January" comes from the ancient name Janus, of the Roman god of gates, doorways, beginnings, and endings. Though we reject the mythology, there is something to that name's meaning that just fits the "beginning of months" in a year.
We end one year and step into another like leaving one room and walking through the doorway into another. We come to a gate on the road of life and step through it, closing it behind us and pressing on into a new stretch of road. The ending of one year is followed by the beginning of another.
So, I wish all my friends and family a Happy New Year. But more than that, I wish for them a new year blessed with the presence of the Lord Jesus Christ in their life.
*(For more on the Passover, read Exodus 12—13.)