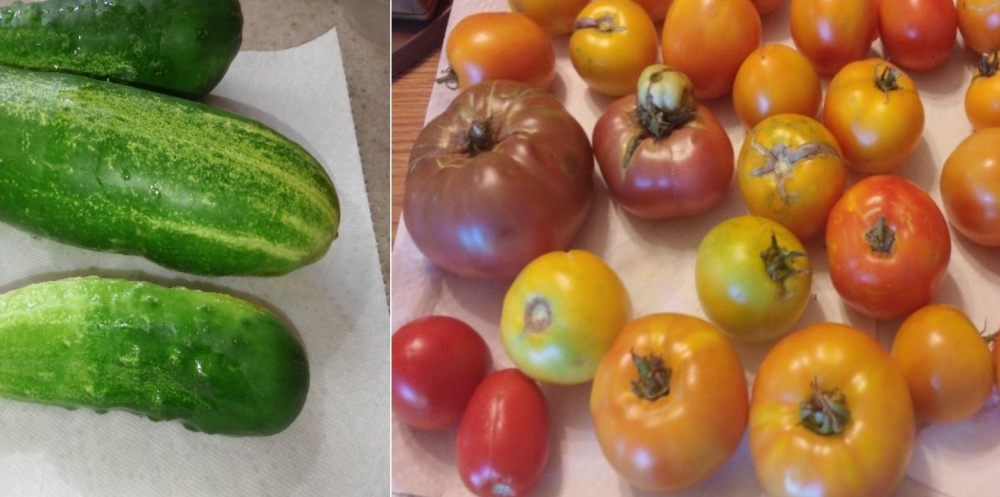 Cain's tomatoes and cucumbers were lovely. They would have won the grand prize ribbon at the state fair anywhere.
But it wasn't what God wanted.
Cain's vegetables did not foreshadow the death of Christ upon the cross as Abel's offering did. Abel offered a lamb, as instructed by God, symbolic of the "Lamb of God, which taketh away the sin of the world" (John 1:29 KJV).
How do we know that was God's instructions? He told Cain as much when he told him, "You will be accepted if you do what is right" (Gen. 4:7 NLT). The fact that Abel brought what was right proves that they had been told what to offer.
In every age, God has made salvation easy and simple for us, though it wasn't easy or simple for him, knowing the sacrifice that would be made at Calvary.
For us, we must simply believe God, accept his reality, and be born again. What does this mean? Paul says it well in Romans 10:9-10: "That if thou shalt confess with thy mouth the Lord Jesus, and shalt believe in thine heart that God hath raised him from the dead, thou shalt be saved. For with the heart man believeth unto righteousness; and with the mouth confession is made unto salvation" (KJV).
In verse 13, he concludes, "For whosoever shall call upon the name of the Lord shall be saved" (KJV).
One and done. But the beginning of a new life and identity. No longer the old creation, "dead in trespasses and sins" (Eph. 2:1 KJV), but a new creation, alive in Christ, "created in righteousness and true holiness" (Eph. 4:24 KJV).
We must bring the offering God requires—a broken and contrite heart, a willing mind, a surrendered spirit. We must come in faith, claiming the sacrifice of Christ as the sufficient offering and his resurrection as the reality for our new life.
Then, abiding in him, we will produce fruit—not tomatoes and cucumbers, but "fruits of righteousness" and "good works, which God hath before ordained" for us to walk in (Phil. 1:11 KJV and Eph. 2:10 KJV).
Questions? Feel free to comment below or contact me.
Sign up to receive my blogs and other materials.