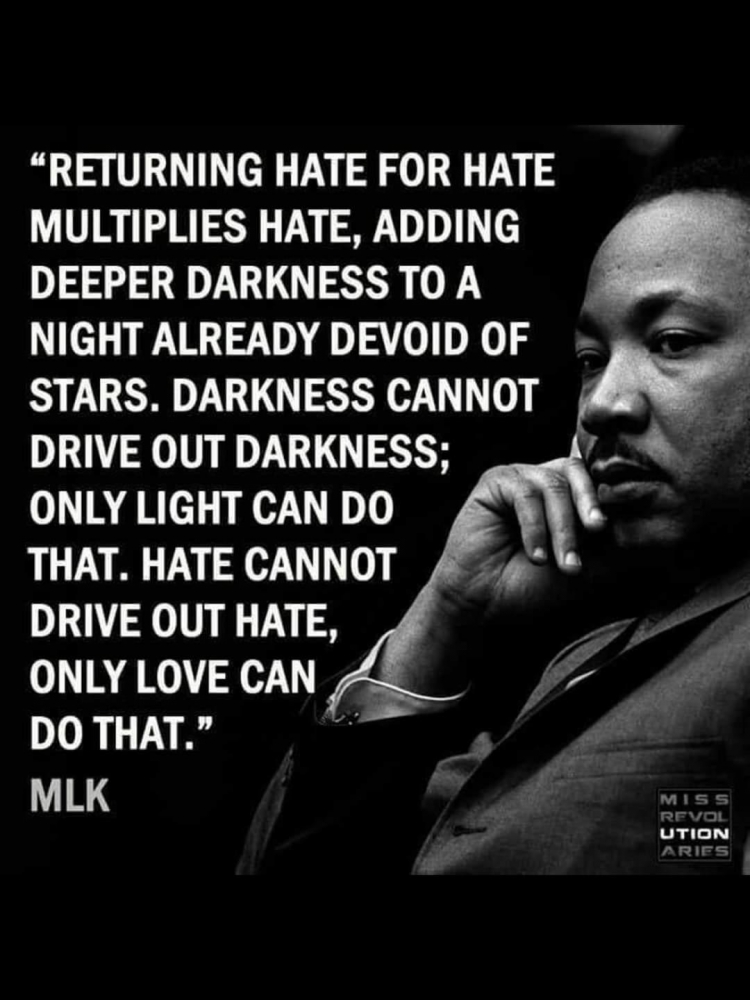 In the midst of these "perilous times," humanity is engaged in a great battle. It is a spiritual battle. However, many are currently fighting it in the physical realm as lawlessness abounds, brotherly love grows cold, and natural affection is absent. (See Matthew 24:12 and 2 Timothy 3:1-5.)
Those fighting in the physical realm are attempting to make the battle about skin color, race, ethnicity, and economic class. Sometimes they make it about gender and sexual preference. They have fragmented potential "identities" to the point that our national motto is now reversed. Instead of a Latin phrase meaning, "Out of Many, One," we now can be described as "Out of One, Many."
However, from God's perspective, there is only one race—the human race. He created and pronounced it "very good." But it degenerated when sin entered, bringing in evil inclinations, self-serving behavior, disobedience, disbelief, rebellion, disease, and death.
Once sin entered, there was a separation of mankind from God. All have sinned and come short of God's glory (Rom. 3:23). The entire human race is in the same boat, so to speak. Those who deny the reality of sin are simply blinded by sin to the truth. Or rather, are blinded by the one who introduced sin to the human race—Satan. (See 2 Corinthians 4:3-4.)
There is one way back to God, a way provided by God when his Son, Jesus, died for all of humanity. He rose triumphant over sin, over death, and over the devil. By his name, we must be saved if we are to be saved. (See Acts 4:10-12; 2 Corinthians 4:6; and 1 Timothy 2:5.)
Jesus (whose Hebrew name is Yeshua) reconciles us to God (2 Cor. 5:18-19). We all start out separated from God by sin, in darkness, condemned. Jesus makes this clear in John 3:18-21. He explains that the condemnation is "that light is come into the world, and men loved darkness rather than light, because their deeds were evil" (v. 19).
Jesus is the light that came into the condemned world. Those who reject him, choose the darkness. They choose condemnation. On the other hand, those who accept him choose the light. And they are no longer condemned. They become born again in Christ.
2 Corinthians 5:17 says, "Therefore, if any man be in Christ, he is a new creature: old things are passed away; behold, all things are become new." This is where the two creations come in—the old and the new.
Yes, we are all one race—the human race. But we are divided into two classes or categories or conditions or "creations."
We all start out in the first class, as unbelievers in Christ. No one is born believing. Babies and young children are innocent before the age of accountability, and, therefore, not condemned. (And many young children come to faith.) But each of us, when we reach an age of accountability, will either stay in the unbelieving category or move into the category of belief in Christ.
We can describe this category or class in various ways: condemned, unsaved, in darkness, not born again, separated from God, under the curse, slaves to sin, dead in sins, bound for hell, old creation only without any true righteousness.
Accepting Jesus as our Savior and Lord, receiving his light, transfers us from that category to the second one: not condemned, saved, in the light, born again, reconciled to God, blessed by God, free from sin, alive to God, bound for heaven, a new creation made "the righteousness of God in him" (2 Cor. 5:21).
In this example, it's best to be a second class citizen of heaven than a first class servant of the world.
That second class—the new creation—is characterized by light and love, two things that are needed to drive out darkness and hatred.
There is true unity and peace in the new creation. We are free to enjoy the brotherhood and sisterhood of the family of God. There are no racial divisions in the new creation. We are one in Christ.
Our nation does not need riots, destruction of lives and property, disbanding of police departments, or any other solution that arises from the old creation darkness of sin. Those things will not solve anything. Ultimately, the nation faces, not a racial problem, but a sin problem.
It is past time for our nation to cry out in the spirit of repentance. To cry out for mercy, forgiveness, restoration, and reconciliation. We must choose the light of Jesus Christ. And then we must walk in that light and "love one another." It is the only path to healing that lasts.
Click here to sign up to receive my blog posts and other emails about my books.