These days, a lot of confusion abounds. Contradictory medical reports, conflicting news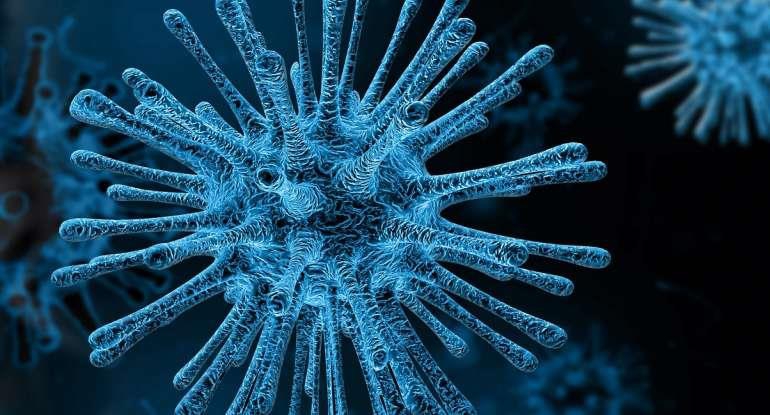 reports, incompatible personal stories, and inconsistent facts and theories follow one after another in rapid succession. Indeed, we are living in times of chaos, uncertainty, unrest, and confusion.
Where does that confusion originate? Not in the gospel or right practice of Christianity. First Corinthians 14:33 says, "For God is not the author of confusion, but of peace" (MEV). While Paul is talking there primarily about order in the church assemblies, the principle is true for life in general. God brings peace to the chaos. He calms the waves and stills the wind. We can read of that in Mark 4:36-41, when a storm arose while Jesus and the disciples were at sea. Jesus was asleep, at perfect peace; the disciples were panicked and confused, so they woke him:
"When Jesus woke up, he rebuked the wind and said to the waves, 'Silence! Be still!' Suddenly the wind stopped, and there was a great calm. The disciples were absolutely terrified. 'Who is this man?' they asked each other. 'Even the wind and waves obey him!'" (Mark 4:39, 41 NLT).
They were wise to wonder, because many Psalms refer to God as the one who rules the wind, waves, and sea. Psalm 65:7 says it is God "who stills the noise of the seas, the noise of their waves, and the tumult of peoples" (MEV). See also Psalm 89:9. And there are others.
Jesus, the Son of God, calms the storms even as he shines as the True Light where darkness has brought confusion, unrest, stress, and uncertainty. His light brings peace, rest, serenity, and assurance.
To those who have never experienced this, these words may sound like empty promises. But they are true nonetheless.
Jesus is the author of true peace, even as "he is our peace" (Eph. 2:14). Jesus made peace between Jews and Gentiles who believe (Eph. 2:15). In Christ, there are no differences of race, economic status, nationality, ethnicity, gender, or political persuasion. We who believe are one in Christ. (See Galatians 3:26-28 and Romans 10:12-13.) Furthermore, we must endeavor to keep that unity "in the bond of peace" (Eph. 4:3). The very peace that Jesus is the author of.
Jesus "preached peace" (Eph. 2:17) when he lived on earth. He promised peace: "Peace I leave with you. My peace I give to you. Let not your heart be troubled, neither let it be afraid" (John 14:27 MEV). All believers have that promise from him.
We do not need to be afraid. We do not need to be confused. We do not need to be in turmoil over this virus, the stay-at-home orders, or the stock market down-turn. We don't need to worry about the job situation or even the threat of enforced vaccinations with an untested formula. Jesus has given us peace. He has stilled the storm.
Satan wants us to choose political sides—or other divisions—and be consumed with fear, confusion, and anger. But Jesus wants us to have his peace, to rest calmly in him, to trust our heavenly Father, and to embrace peace and unity with all who believe in him.
We can't do this apart from God's Spirit in us. Every epistle Paul wrote, except Hebrews, starts with a pronouncement of grace and peace to the recipients (and some include mercy, in addition). Paul ends Hebrews with peace, invoking the "God of peace" to perfect their faith and walk. He says, "Now may the God of peace . . . make you perfect in every good work to do His will, working in you that which is pleasing in His sight, through Jesus Christ, to whom be glory forever and ever. Amen" (Heb. 13:20-21 MEV).
Indeed, God is not the author of confusion. Nor of Covid-19. Nor of the unrest and tumult of the shut-down. Nor of the great losses in the job market and the stock market. But he is the author of peace. And he will bring peace out of the unrest and tumult. He will restore what's necessary and provide the needs of all believers.
This is because he is peace, and he gives peace. We can ask and receive, even as Jesus promised. Even as Paul wrote, "Be anxious for nothing, but in everything, by prayer and supplication with gratitude, make your requests known to God. And the peace of God, which surpasses all understanding, will protect your hearts and minds through Christ Jesus" (Phil. 4:6-7 MEV).
If you have fears or confusions about Covid-19 "stuff," I encourage you to pray, to leave a comment on this website, or to contact me using the "Contact" button in the bottom right corner of the blog or home page. I will pray with you and try to answer your concerns with advice from the Word of God.