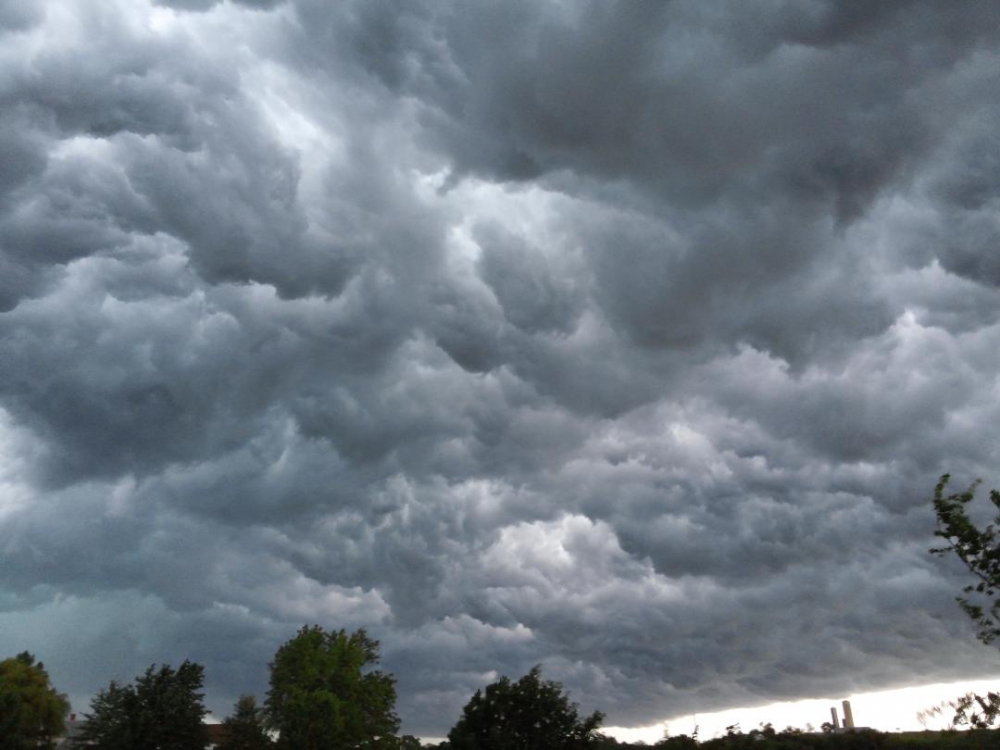 Last blog we saw that our loved ones can commit slow suicide by substance abuse or other damaging life choices. We ended with the truth that, before we can really help them, our loved ones must repent of their destructive behavior.
An example that demonstrates this is the parable of the prodigal son, as found in Luke 15:11-24. Basically, the son requested his inheritance before the death of the father. When he received it, he took off and lived in rebellion, wasting "his substance with riotous living" (v. 13). He lived the party lifestyle, given to drunkenness and other vices.
When a famine arose, he was in trouble, having neither money nor a job. So he hired on with a pig farmer who sent him into his fields to feed the pigs. The son was so hungry he would have eaten the husks he fed the pigs. And that's when he woke up.
We read, "And when he came to himself, he said, How many hired servants of my father's have bread enough and to spare, and I perish with hunger! I will arise and go to my father, and will say unto him, Father, I have sinned against heaven, and before thee, And am no more worthy to be called thy son: make me as one of thy hired servants" (vv. 17-19).
Notice that all this time, the father of this prodigal son waited until the son "came to himself" and returned home. The father didn't go to the party club where the son wasted his inheritance; he didn't go to the swine field and beg the son to come home or enter that swine field to pull his son out.
It was only when he saw his son coming down the road toward home, and saw repentance—not defiance—in his facial expression, that he ran to meet him, bestowed him with gifts, and declared, "This my son was dead, and is alive again; he was lost, and is found" (v. 24).
Note that the son was willing to become a servant because he knew he had forfeited his sonship. And yet, the father embraced him as a son. Real change had taken place. This is a real change that we cannot force on our loved ones. They must come to it themselves.
What do we do if they don't? Keep praying. Let them face their consequences. Follow the leading of the Lord (not feelings of self-imposed or devil-imposed guilt). And keep praying. (Yes, I know I put it there twice. That's how important prayer is.) Moreover, have faith in Christ.
Prayer and faith can move mountains (Matt. 17:20). The prayer of faith can bring physical healing and forgiveness of sins (James 5:15). But our prayer cannot save or deliver another person against that person's choice.
Jesus tells us that some people will choose darkness (John 3:18-20). John writes that our new birth comes from God when we receive Christ. It doesn't come from our parents' faith, from the works of our flesh, or from the choice of others for us (John 1:12-13).
Sometimes we just have to let the person go, as in the story of the prodigal son. If they choose slow suicide, there's little we can do but wait for them to come to themselves and seek deliverance. If they don't, we will face grief—like those beset by sudden suicide.
However, even in the midst of grief there is hope if the loved one had at one time accepted Christ as personal Savior. We know that now even death can separate the believer from God's love. Nothing can pluck us from Jesus' hand nor from the Father's hand (John 10:28-29).
Paul wrote, speaking of our victorious life, "For I am persuaded, that neither death, nor life, nor angels, nor principalities, nor powers, nor things present, nor things to com, Nor height, nor depth, nor any other creature shall be able to separate us from the love of God, which is in Christ Jesus our Lord" (Rom. 8:38-39).
Suicide—either slow or sudden—does not remove a believer's name from the book of life. We may not know whether our loved one accepted Christ, but we can know that God desires for all "to be saved, and to come unto the knowledge of the truth" (1 Tim. 2:4). Jesus won't make robots of people, but he will "draw all men unto" himself (John 12:32).
And as he draws, we each have a choice, even as Jesus said, "And this is the will of him that sent me, that every one which seeth the Son, and believeth on him, may have everlasting life: and I will raise him up at the last day" (John 6:40). Believing in Jesus Christ is the only requirement, even as stated in the very familiar John 3:16: "For God so loved the world, that he gave his only begotten Son, that whosoever believeth in him should not perish, but have everlasting life."
Suicide—slow or sudden—does not negate belief, does not cancel salvation, does not overrule God's power and ability and faithfulness. God's promise is sure. We can trust him in, with, and for this life and eternal life.