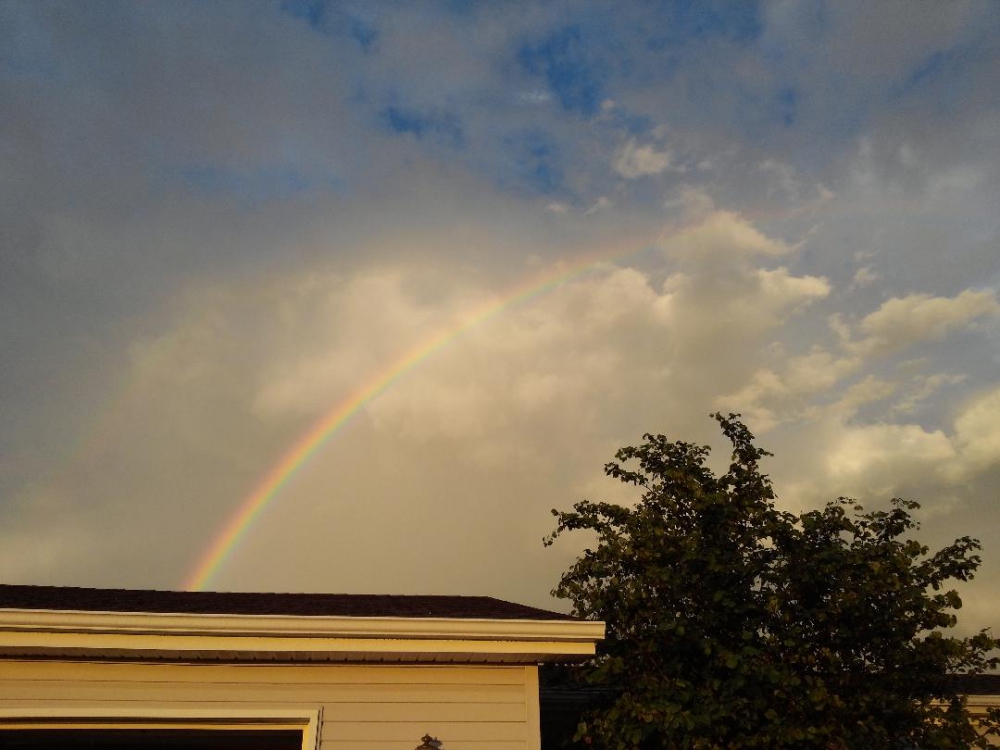 The physical phenomenon that makes rainbows appear also makes lenses, magnifying glasses, and prisms possible. That phenomenon is the bending of light as it passes from one transparent substance (air) into another transparent substance (water droplets). In the case of lenses, it is light passing from air into glass or clear plastic.
The first recorded rainbow was seen after the first rainfall ever, a flood wherein it rained forty days and forty nights nonstop, and "the fountains of the deep" were broken up and gushed forth underground water to assist in the global flood. The rainbow was God's "token of the covenant" to never destroy the earth again with a global flood. It was a sign of the mercy of the Triune God, who created all and by whom all things hold together. (Read Genesis 8: 20-22 and Genesis 9: 1-17).
So the rainbow, which can be explained in scientific terms (which, of course, God knew), was originally a sign of mercy. No matter how bad humanity got again, God would not send a global flood to wipe out every human except a few, as in the first case, 8 people.
And it still represents mercy. That promise of God's in Genesis 8 and 9 is an "everlasting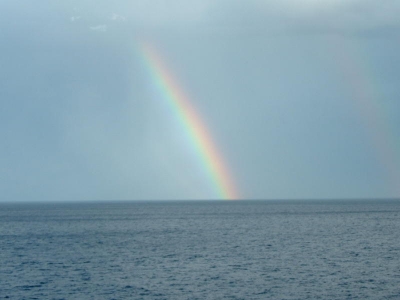 covenant between God and every living creature of all flesh that is upon the earth" (Gen. 9: 16). Real rainbows are always seven colors, because there are seven colors in the visible light spectrum. Seven is the number showing completion and godly perfection.
Counterfeited rainbow flags are simply flags of multiple colors. A six-colored flag represents the number of mankind, all of whom "have sinned and come short of the glory of God" (Romans 3: 23).
Real rainbows are formed by light. And just as it takes light to make a rainbow, it takes the True Light (Jesus Christ) to bestow eternal mercy. His invitation is to all. Those who respond to that Light and are born again come under His umbrella of mercy for eternity. His Light is reflected in them, and they have His promise of an eternally glorious forever.
Those who reject His Light and choose darkness will experience, at best, only a temporal mercy, to be followed by death and "after this, the judgment" (Hebrews 9: 27).
Though on earth, we cannot physically reach out and touch a rainbow, we can embrace the spiritual light that gives the rainbow its colors, the One who is "the true Light" (John 1: 9), offered to all, received by some.