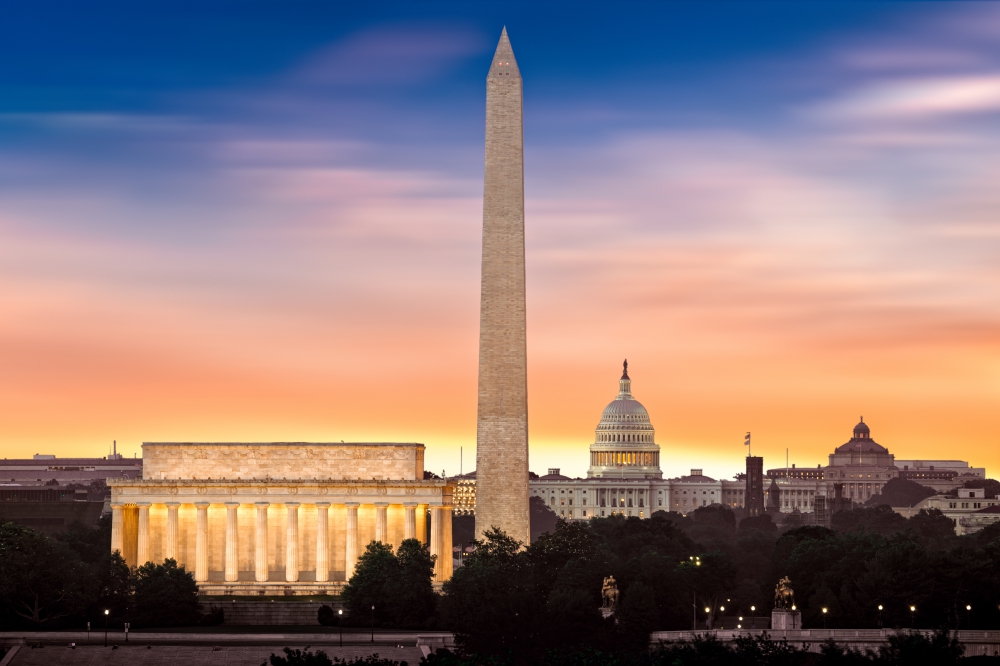 An unnamed world leader has just announced that Washington, D.C. is no longer to be considered the capital of the United States. Plans are underway to turn the city over to Muslim immigrants, who have requested the city as a haven for Sharia law.
At the same time, several undisclosed national leaders are working to reset the United States' borders to their Pre-Revolutionary War boundaries. Thirteen states on the eastern coastline will be returned to British possession and rule.
Much of the southwest will revert to Mexico and to Native American tribes. All Native American tribes will be restored to their former lands, with the option of housing on the reservation those citizens displaced by these rulings.
Because of economic conditions in European countries, the European-Americans may have difficulty returning to the nations of their heritage and will most likely be housed on the current reservations in the United States.
African-Americans will have the option of returning to the African nations from which their ancestors were kidnapped and taken as slaves. Optionally, they may elect to remain in the United States as newly-displaced citizens. This same choice will be given to all Asian-Americans.
These measures will be done to encourage a successful two-state solution to recent problems over immigration and racism.
DISCLAIMER:
For those tempted to call me a racist, the above-stated breaking news employs satire to make the following point:
Neither the POTUS, nor the so-called United Nations, nor any other nation has the right to dictate to Israel what they must do with their capital city of Jerusalem or with any of their borders or God-given land.
Previous U.S. regimes coerced Israeli leaders into giving up Gaza (in the infamous "land for peace" trade), and worse trouble ensued. Now the current regime of the U.S. has set out to dismantle and destroy the nation of Israel, making it an easy target for Islamic terrorists and a soon-to-be-nuclearized Iran.
This interference with Israel's sovereign rights makes no more sense than having another nation declare to us what the U.S. capital city should be or what should be our borders.
The audacity of U.S. leaders in these actions shall call down on this country a great curse (which some believe has already begun).
"Now the LORD had said unto Abram, 'Go out of your country and from your kindred, and from your father's house, to a land that I will show you: And I will make of you a great nation, and I will bless you, and make your name great; and you will be a blessing. And I will bless them that bless you and curse him that curses you. And in you will all the families of the earth be blessed'"—Genesis 12: 1-3. (And that blessing is in Yeshua Ha' Mashiach, Jesus Christ.)
Even rebellious Balaam had to profess of Israel, "Blessed are those who bless you, and cursed are those that curse you"—Numbers 24: 9.
Therefore, our stand as individuals and as a nation should be to bless Israel and to "Pray for the peace of Jerusalem." (See Psalm 122.)
Helpful link: United with Israel