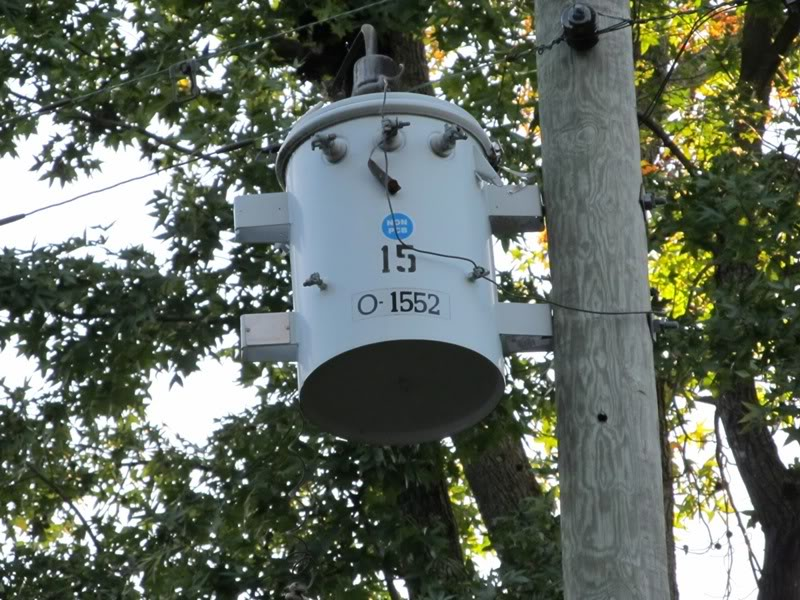 In response to last week's post, a LinkedIn group member mentioned "electrical substation" as the first thing that comes to his mind when he hears the word "transformer."
I have to admit that I had to do some research, but my initial reaction was correct: he was indeed talking about things like those "boxes" on utility poles (called transformers), which reduce the voltage sent across the lines to an amount manageable as regular residential current.
Thinking about it, I was reminded of a learning activity which a pastor did at a youth camp one year. He had all the kids line up (like telephone poles) to demonstrate how we each depend on one another for our "spiritual current," the source of which is God. Knock one pole out of the way, the line goes down, and those down-line are without current.
Last night's storm, resulting in a brief power loss, reminded me of this. Did a transformer go out?
In a spiritual sense, believers are transformers through whom the power of God flows. His power is the mega-voltage that flows into us. That power is dynamic strength and unconditional love. It is the "fullness of God" (Ephesians 3: 19; Colossians 1: 27, 29 and 2: 9-10).
We are "strengthened with all might, according to His glorious power" (Colossians 1: 11), and we can be "strengthened with might [strength] by His Spirit in the inner man [new creation life, being born again in Christ]" (Ephesians 3: 16).
Some may think that this is claiming too much. How can we, mere mortals, be filled with "all the fullness of God"? How can we know the full scope of His un-knowable love? Doesn't that power have to be "stepped-down" [reduced] for us?
Certainly it may be. God will allow that. But we miss His best, then, because what is available to us, according to the apostle Paul's prayer in Ephesians 3: 20, 21, is this: "Now unto Him that is able to do exceeding abundantly above all that we ask or think, according to the power that works in us, Unto Him be glory in the church by Christ Jesus throughout all ages, world without end. Amen."
He [God, the power source] is "able to do exceeding abundantly more than we ask or think, according to the power [His Spirit] that works in us." That's the full voltage working in our lives—without electrocuting us. Wow!
There is no "short" in God's provision.
******
Bonus: For a link to a cool you-tube video, click here: http://www.autoblog.com/2014/05/17/real-life-transformer-street-performer-video/