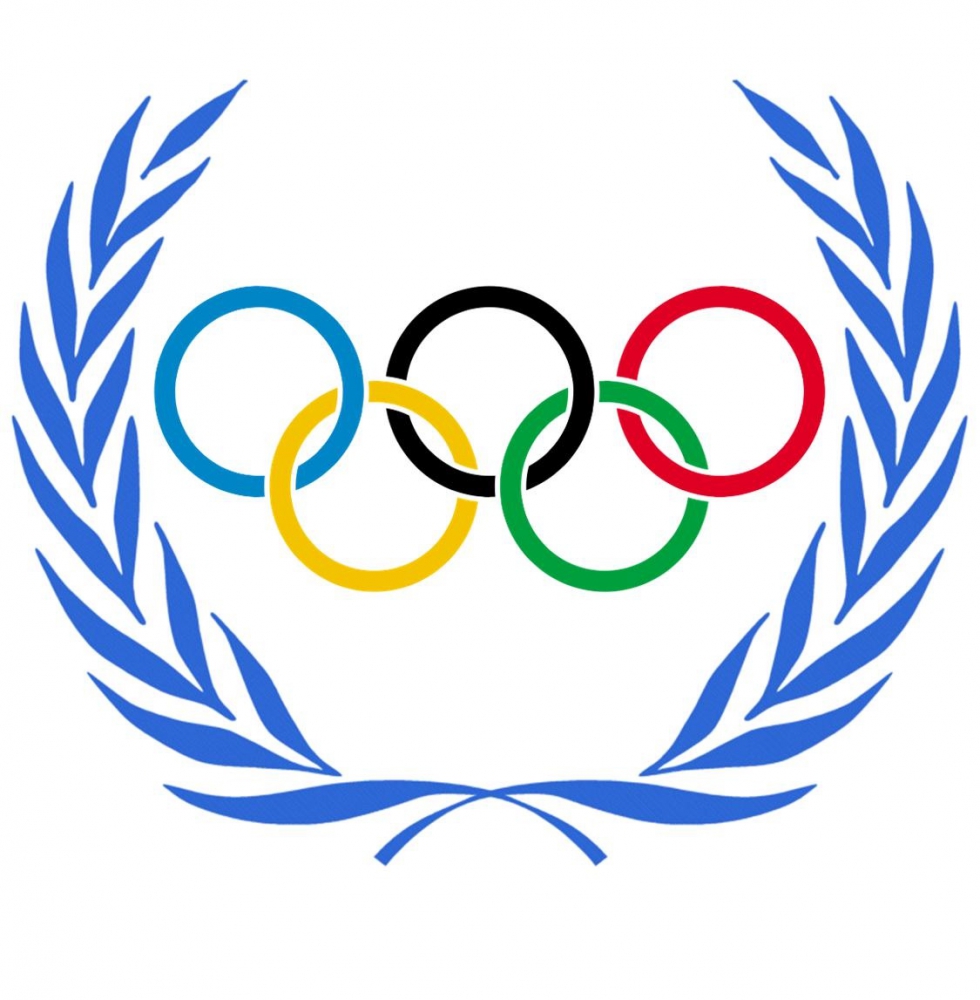 If globalists get their way and eradicate borders and national sovereignties, there can be no more Olympic games. Why? Obviously because under a one-world government with no borders, there are no individual nations to produce teams to compete in the games.
Some may say, "So what? Who cares?"
But there would be other consequences far worse. People who fail to see the fallen nature of mankind fool themselves into believing the lie that humanity can all come together (apart from Christ) and work for the good of all, in peace and kindness with good will from and toward all.
Have humans ever collectively behaved in a manner like that? What does history show us? Wars and rumors of wars. Battles. World Wars. Genocides. Oppressions (not always by white folk, please note). Many are quick to cite the Crusades as being terrible. But what about the Islamic jihad that preceded them? In all the biblical lands of the first several centuries A.D., Christians were slaughtered or forced to convert to the Muslim religion. Hence the Crusades were the politicized church's response to that decimation.
Muslims and Africans sold other Africans into slavery. Some of the buyers were whites. It took whites too many years to end slavery, but they did. However, slavery continues today in countries not ruled by Anglo-European whites.
If people of all nations could have "come together," they surely would have done so by now. What makes anyone think that now is the magic time when unity and peace will be achieved?
In reality, God set boundaries of nations, intending that there be nations. Deuteronomy 32:8 says, "When the Most High gave the nations their inheritance, when he divided all mankind, he set up boundaries for the peoples according to the number of the sons of Israel" (NIV). Paul refers to this in Acts 17:26.
There are supposed to be separate nations, different ethnicities and languages, and specific borders. How else could we have a heavenly host singing of redemption "out of every kindred, and tongue, and people, and nation" (Revelation 4:9 KJV)?
How else could we have an innumerable multitude standing before God's throne, "of all nations, and kindreds, and people, and tongues" (Revelation 7:9 KJV)?
The one body—Christ's church, of which he is the head—is comprised of redeemed people from every nation, kindred, tribe, and people; of every race and every language; of male and female. That is the global unity that God has purposed. That is the Body without borders.
Furthermore, in no way does God intend that humans, in their sin and unbelief, in their rejection of him and willful disbelief and rebellion, band together to remove national boundaries and function as a global order. The modern "New World Order" effort is in the spirit of antichrist. It is rebellion. It is apostasy. It is abomination. Apart from Christ, all global effort at "unity" is just politicians, power, and people forming an axis of evil against God.
In the face of that movement, we who believe in Jesus are called to stand firm and hold out the invitation to eternal life to all who will listen, so that the Body of Christ—the church—will be complete. And his body, the church, is not a particular denomination. It is comprised of all who have been born again in him—by grace through faith.
National borders and constitutions don't matter in the body of Christ. But they do matter to the security of nations and to the safety of the citizens of those nations.
And nations are necessary for the Olympic games.