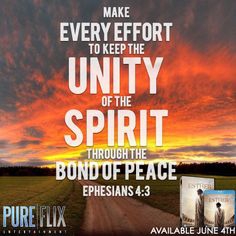 As some states begin to "re-open," the conflict seems to have escalated between the people who insist we need to stay at home longer and the people who need to get back to work in order to support their families. The tension seems to be rising between those who realize that our basic liberties have been compromised and those who believe that the compromise was necessary for health reasons.
I get that believers and non-believers will not see eye-to-eye on the value of churches as an "essential" service. Kind of like pro-life and pro-death people not agreeing on whether or not abortion mills are "essential."
However, I find it disconcerting that fellow Christians are bickering over churches "opening." You don't have to spend long on Facebook to know what I mean. Some people stoically cite Romans 13:1 and criticize those who continue meeting in churches. Others proudly cite Hebrews 10:25 and criticize those who stay at home.
Many who stay at home are in the vulnerable populations—over 65, compromised immune systems, lung issues like COPD or asthma, or are caregivers for those in that category. Many who continue meeting, sometimes being arrested, are in the younger, healthier groups. And some find ways around the restrictions, like drive-in churches and online services.
The point is, can't we just respect one another's choices while continuing in the choice we make? We don't have to accuse one another of being ruled by fear or by the government. We don't have to call one another weak or "rebels." We don't have to call others "lawless" or "unlawful," or worse yet, "selfish, unloving, and uncaring about others."
Those who need to "shelter-in-place" will need Scriptural encouragement. Let's do what we can to offer that, as we work to bear their burdens. And those at home can pray for the protection and safety of those who gather to worship and who are out there meeting the needs of others--through prayer bear their burdens. In that way, we all obey Romans 15:1-3.
Paul says, "For whatever things were written before were written for our learning, that we through the patience and comfort of the Scriptures might have hope" (Rom. 15:4 NKJV). The Word brings hope. And hope is one thing we need right now.
And the patience and comfort that brings hope also brings peace. Paul exhorts the believers,
Now may the God of patience and comfort grant you to be like-minded toward one another, according to Christ Jesus, that you may with one mind and one mouth glorify the God and Father of our Lord Jesus Christ. (vv. 5-6 NKJV)
The Modern English Version uses the phrase "one voice" instead of "one mouth," which expresses the verbal unity that would demonstrate peace to the world.
When we're bickering, we're not like-minded. When we criticize one another, we are not glorifying God or pleasing our Father. Our voices are not united.
But if we have patience, comfort, and hope, can we expect peace? Yes. Verse 13 says, "Now may the God of hope fill you with all joy and peace in believing, that you may abound in hope by the power of the Holy Spirit" (NKJV).
So, our God is the God of patience and comfort and the God of hope. And because he brings us peace, he is also the God of peace, as Paul makes clear at the end of this chapter: "Now the God of peace be with you all. Amen" (v. 33 NKJV).
Patience. Comfort. Hope. Peace. And what is the timeframe? Is it "when everything returns to normal"? No. In all three verses (5, 13, and 33), the time is "Now."
We can have this joy, peace, hope, comfort, and patience right now. Our mutual faith can unite us to glorify God—NOW. In that way, we will show the power of our God over Covid-19. We will shine as light in a dark world. We will unify our voices to speak truth to our culture.
(The first book in the "Victory" set is Victory through Light. The second book is, for now, Victory through Voice. It will address the problem of privatization of faith and other current issues silencing the church. Thus, my emphasis on our shining the light and speaking the truth in a world and culture that is plagued with darkness, fear, confusion, and multiple voices of doom. Let me know if the title Victory through Voice resonates with you, or if I need to go back to the proverbial "drawing board.")